Skip to Content
About Freestanding Cover Installation in Oklahoma City, OK
Freestanding Patio Cover Installation
When searching for reliable solutions to enhance your outdoor living area with a comfortable and practical addition that grants you an array of benefits, look no further than Southwest Builders' freestanding patio cover installation. Combining protection from the elements with unmatched style, discover how you can enhance your home with a freestanding cover in Oklahoma City, OK.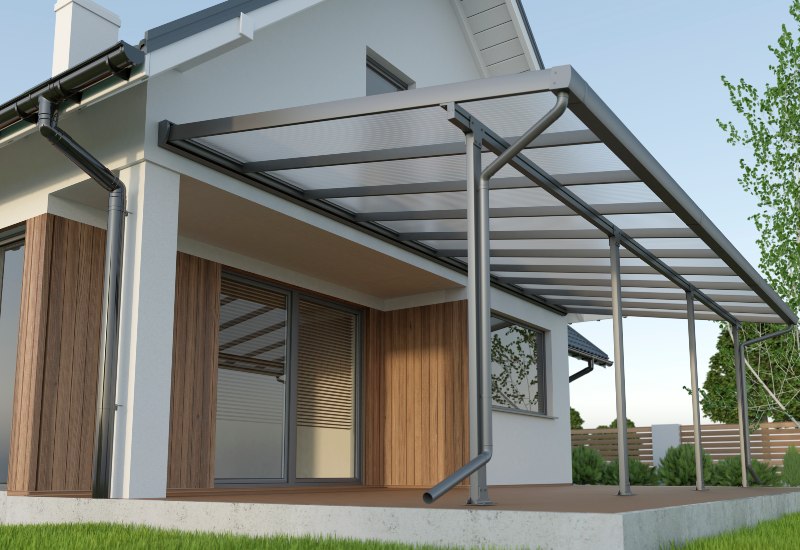 What Is a Freestanding Cover?
A freestanding cover is a standalone structure that protects and shades a designated outdoor area. These additions are extremely versatile as they do not connect to existing buildings or structures. They can accommodate an array of applications, from freestanding patio covers to event covers and beyond, based on your unique needs.
Freestanding Patio Cover
A common choice in terms of a freestanding cover is a freestanding patio cover which is crafted to shade a patio area, shielding the patio and furniture from harsh weather and intense sunlight while adding to the ambiance of the outdoor space. A freestanding patio cover enhances aesthetic value and creates a relaxing environment.
Freestanding Cover for Your Pool
A freestanding cover can create shade in your pool area, relieving you and your loved ones from the harsh rays as you enjoy the poolside ambiance. A freestanding cover for your pool can also be beneficial as it works to keep the pool water from heating and minimizes evaporation, reducing the need for chemical treatments.
Freestanding Cover for Your Outdoor Dining Area
If hosting dinner parties is your thing, a freestanding cover for your outdoor dining area is an excellent addition that makes your home the go-to spot for a perfect evening. Freestanding outdoor dining areas protect you from inclement weather and allow you to get creative with customizable styles that enhance the appeal of your home.
Freestanding Cover for Events
Freestanding covers can be designed and used solely for special occasions like weddings or outdoor parties. With endless ways to customize the appearance of your freestanding cover, you can design an inviting and elegant space perfectly equipped to entertain.
Freestanding Carport Cover
Whether your home is not equipped with a garage, or you simply need additional covered space to store your vehicle or work on mechanical projects, a freestanding carport cover is a practical addition that can enhance the function and look of any home.
The Benefits of Freestanding Covers
Freestanding covers offer a wealth of benefits no matter their specific application, including the following:
Enhanced property value
Extending usable outdoor space
Customizable and design-flexible
Shade and protection from harmful UV rays
Cost-effective when compared to permanent structures
Freestanding Cover Site Assessment
Before diving into the freestanding cover construction process, our team at Southwest Builders will perform a thorough site assessment of your property. During this time, we will evaluate the area and determine the most effective freestanding cover design to ensure you maximize your investment while closely following your budget and design specifications. We will go over every step of how to build a freestanding patio cover with you before we begin the construction process.
Freestanding Cover Construction Process
At Southwest Builders, we take pride in providing a comprehensive freestanding cover installation that checks all the boxes. Once we have completed a thorough site assessment, we move on to the foundation, framing, roofing, and finishing to leave you with exceptional, high-quality results that exceed your expectations.
Contact Southwest Builders
Interested in adding a freestanding cover to your Oklahoma City property? Southwest Builders is here to enhance the use of your outdoor space in a personalized way that exudes style and function. Contact our friendly team to schedule a freestanding cover consultation.
Contact Us to Discuss Our Financing Options