Skip to Content
Commercial Firepits & Fireplaces in OKC & Surrounding Areas
Enhance Your Space With Custom Firepits and Fireplaces
Here at Southwest Builders, we are passionate about creating outdoor living spaces that are not only beautiful but also functional. Adding a residential or commercial firepit to your outdoor space in OKC and surrounding areas is an excellent way to extend your time outdoors while also adding a touch of warmth and ambiance. We understand that spending time outdoors is important to our clients, which is why we take pride in designing and building outdoor living spaces that are functional and beautiful. Our fire features not only provide warmth and ambiance but also create a focal point for your outdoor gatherings, making them a great investment for any homeowner or business owner looking to enhance their outdoor space.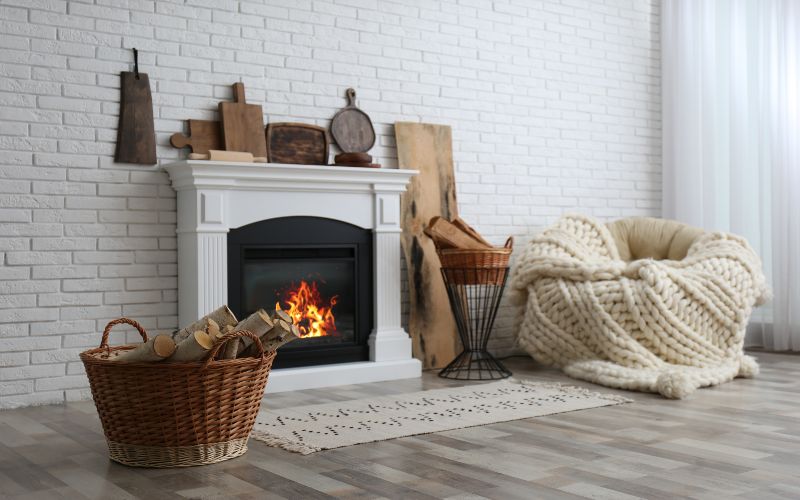 Choosing the Perfect Stone for Your Outdoor Firepit
When it comes to choosing the right stone for your outdoor fireplace, we offer a variety of options to suit your style and budget. Our expert team can guide you through the selection process to help you choose the perfect outdoor fireplace stone that will complement your home's architecture and landscaping and show off your unique sense of style.
Some popular outdoor fireplace stone options include limestone, flagstone, and granite. Each stone has its own unique texture and color palette, so it's essential to consider the overall look and feel you want to achieve in your outdoor living space. Limestone is a popular choice for those looking for a rustic, natural look, while granite provides a more modern, polished look. We will talk to you about what kind of look you are hoping to create to determine what stone is best.
Customized or Pre-Built Outdoor Fireplaces
At Southwest Builders, we offer both customized and pre-built outdoor fireplaces to meet your needs. Custom fireplaces allow you to create a unique design that fits seamlessly with your outdoor living space, while pre-built fireplaces offer a quick and easy solution for those looking to add a fire feature without the design process.
Our expert team can help you determine which option is right for you based on your style preferences, budget, and outdoor space. Regardless of which option you choose, we guarantee that our outdoor fireplaces will provide warmth, beauty, and functionality to your outdoor living area.
Enhancing Your Outdoor Living Space With Firepits
Outdoor fire pits are a popular choice for those looking to create a cozy and intimate gathering space in their outdoor living area. We offer a variety of outdoor firepits, including custom firepits, to meet your specific needs.
Our custom fire pits are designed to your specifications, so you can create a firepit that fits your style and budget. We also offer a range of pre-built fire pits that come in various sizes, styles, and materials, including steel, copper, and concrete.
Designing Your Perfect Outdoor Living Space
We believe that a great outdoor living experience starts with a well-designed outdoor living space that includes a fire feature. Adding an outdoor firepit or fireplace not only enhances the ambiance of your outdoor living space but also extends the use of your outdoor area well into the evening.
Whether you are looking to create a cozy gathering space for friends and family or a commercial firepit for your business, our expert team can help you design and build the perfect fire feature to meet your needs.
Get Started on Your Dream Outdoor Living Space
If you are ready to take the first step in creating a beautiful and functional outdoor living space, contact us today. Our expert team at Southwest Builders can guide you through the process of designing and building a fire feature that meets your specific needs and enhances your outdoor living experience.
Contact Us to Discuss Our Financing Options