Skip to Content
Room Additions to Improve Your Home
Southwest Builders can enhance your home by adding a custom room addition to increase it's appeal and value by transforming it with new living space to work or play. A room remodel or additional room is an excellent way to customize your existing home and showcase your unique style. We design room additions to meet these needs while complementing your home's architecture. You also get benefits like additional storage space and a higher resale value if you choose to sell your home.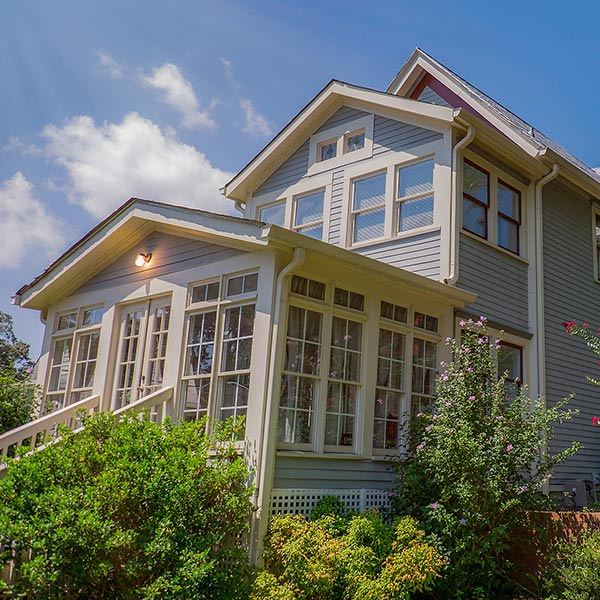 Room Addition Types Southwest Builders Offers
Choosing a room addition opens up possibilities for entertainment, working from home, and creating a space for children to enjoy. Southwest Builders offers all the following options for you to add or remodel a room in your home.
Sunrooms
You can create more light and space while increasing your home's value with a sunroom. These spaces are well-lit, making them ideal for reading, growing plants, enjoying hobbies, and other activities. Sunrooms & Patio Rooms are a great place to enjoy a meal in natural light without dealing with insects.
Bedrooms
You might welcome a new child into your family or invite a relative to live with you. Whatever reason you have for an additional bedroom, we can build a new room or remodel an existing one. Adding a bedroom can also increase your property value.
Mudrooms
Store your everyday items in this functional space. A mudroom is typically an entryway to a side or back door where you can leave coats, shoes, umbrellas, sporting equipment, bags, and other items.
Gaming Rooms
A gaming room can make your home more attractive and enjoyable to potential homebuyers, and the space is an excellent area to play board games or video games.
Bathrooms
Adding a new bathroom to your home adds comfort and convenience. You no longer have to wait while someone else is using the bathroom. We can remodel an existing space or create an external addition.
Theaters
Streaming services keep adding new content, and people are spending more time at home. A home theater makes sense when you choose your favorite curtain, seating, and television.
Walk-In Closets
You can organize your clothes, jewelry, and other items better with a spacious walk-in closet. Adding or remodeling a space into a closet increases your home's value while giving you plenty of room for storage.
Offices
More people work from home now, so a home office space makes sense. You can enjoy ample room for your desk, bookshelves, and other furniture while staying productive instead of sitting in a cramped space or settling for a spot on your living room couch.
Free Estimates for Our Remodeling Services
If you're considering a room addition at your home, Southwest Builders will gladly provide a free estimate on our contracting services and create a beautiful space. We make your remodeling dreams come true with high-quality design and building services. You can also apply for financing options with us to make your home improvement project more affordable. Contact us today to learn more or schedule an appointment!
Contact Us to Discuss Our Financing Options