Skip to Content
Commercial Carports in OKC and Surrounding Areas
Industry-Leading Commercial Carports
If you're a business owner in search of the most reliable way to protect vehicles and other high-value items from the unpredictable and often extreme weather challenges we face in Oklahoma City and surrounding areas, Southwest Builders is here to help. Our experts offer industry-leading commercial carport solutions that enhance the safety and security of your business's parking space.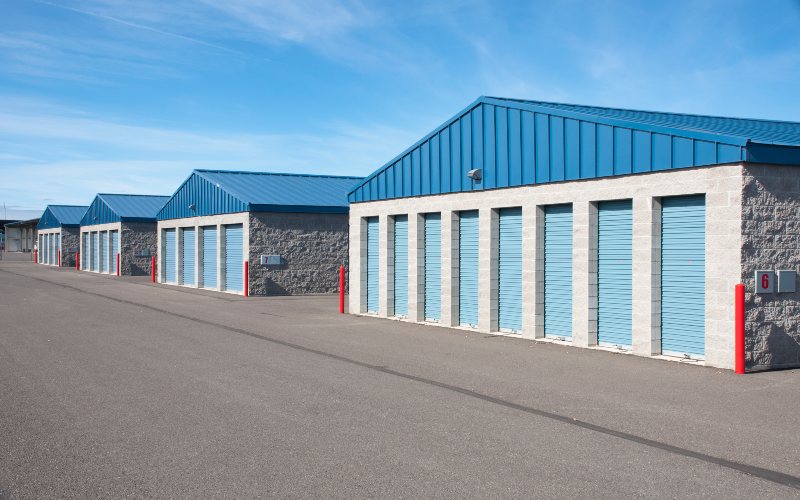 Commercial Carports for All Business Types and Sizes
As a leading service provider specializing in custom-designed commercial carport structures, Southwest Builders has the experience and innovation that lead to cost-effective designs and protective coverage for all business types, no matter the size.
Our master-crafted designs serve as safe and aesthetically pleasing canopies for any vehicle or investment you wish to shelter from the outdoors. Furthermore, our carport solutions can also be used as additional storage with value-adding features available to you to enhance the functionality of your newest investment.
Enhancing Your Business Experience
The use of carports is becoming increasingly popular among businesses in Oklahoma. Employees and visitors appreciate covered vehicle shelters, and business owners can benefit from the additional storage space. Our commercial-grade canopies come in various styles, including separate or attached carports and open or close-ended options to suit your business's unique size limitations and visual preferences.
The Advantages of Commercial Carports
There are many advantages to installing a sturdy and attractive commercial carport custom-built by the leading experts at Southwest Builders, including:
Vehicle Protection: Carports provide shelter for vehicles, protecting them from the elements, reducing the risk of damage, and extending their lifespan.
Cost-Effective: Our carports cost less than a full-scale parking structure, providing you with an inexpensive parking solution that lasts for years to come.
Customizable Design: Our carports are custom-built, enabling you to display your unique style in the making of your carport and enhancing the aesthetic value of your business.
Faster Build: Installing a full-scale garage is a time-consuming and disruptive process. Our carports dismantle the idea of extended disturbances, as we can mount and install commercial carports promptly.
Weather Resistant: Our carports are crafted from the most durable materials, proven to withstand the harsh Oklahoma elements, such as intense sun, wind, hail, rain, sleet, and snow.
Choose From a Variety of Designs
Southwest Builders is known for our exceptional workmanship, as we create commercial carports that encompass all the necessary components of a functional structure while incorporating your unique style requirements. From flat roofs to T-style gables and beyond, we give you full control over your new carport design.
During your consultation with our experts, we will go over all your design options and the benefits and downfalls of each material available to you, enabling you to make informed decisions on your investment. We will work together to determine your structure's specific sizing requirements, configuration, and materials to create a carport that works best for your business.
Quality Material Selection
Southwest Builders offers many types of quality materials for your commercial carport construction, including the following:
Steel: Steel is one of the most durable materials, offering long-lasting protection for years to come.
Wood: Wood comes in a vast range of design and aesthetic options, permitting more advanced design styles that contribute toward an attractive parking canopy.
Polycarbonate: If durability is a priority, but the intense weight of steel is not in your plans, polycarbonate is a great alternative. A lightweight and crack-resistant plastic, it is incredibly resilient and reliable.
Aluminum: Aluminum is a great option for business owners looking for an inexpensive, rust-resistant material.
Carport Design & Construction Cost
The costs of carport design, construction, and mounting can vary significantly depending on the materials used in the build, the weather on the days of construction, the project's time frame, and other variables that may differ from person to person.
We consider all these important elements when creating a commercial carport estimate. Our team of experts will discuss your vision, project specifications, and budget to determine a plan of action and custom quote that suits your commercial carport goals.
Get a Customized Carport Solution
Get ahead of Oklahoma's unpredictable weather and secure the protection your business needs with a commercial carport solution by Southwest Builders. Our team is ready to help you choose the perfect materials, design, and features to meet your business needs. Contact our friendly professionals today to schedule a consultation, and let's begin your commercial carport planning.
Contact Us to Discuss Our Financing Options