Skip to Content
Customized Carports in Oklahoma City
You can protect your vehicle from rain, sun, and other elements by adding a custom carport to your home or business. Southwest Builders proudly serves the state of Oklahoma, including Edmond, Yukon, Norman, and Moore, installing carports to fit our clients' needs. Our team gladly helps homeowners keep their cars cooler with shade and safeguarded against inclement weather. We create and install metal carports, aluminum carports, wood carports, steel carports, and more, customized to your space and vision. If you have ideas or requirements for your structure, we work those details into the design. Our talented crew can create any carport type, from simple, standard structure designs to more complex and luxurious creations. We can alter every aspect of your carport to fit your tastes.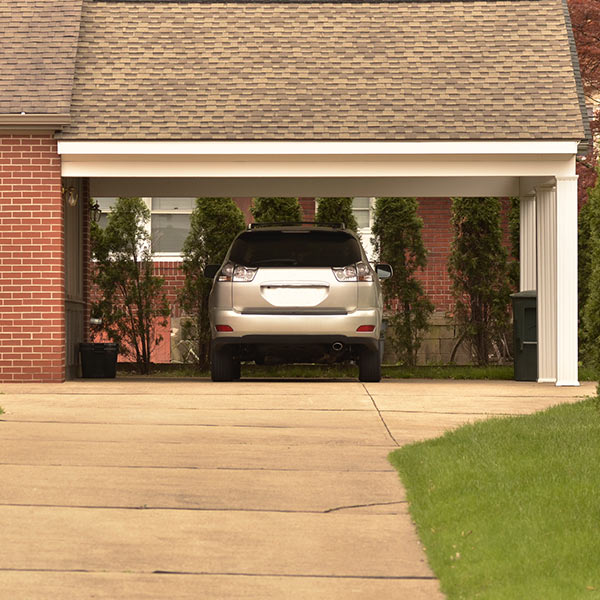 Quality Materials for Your Residential Structure
Southwest Builders designs our custom carports to meet various tastes and budgets, including multi-vehicle structures, space for boats and RVs, and room for personal projects, hobbies, and specialty vehicles. You can choose a stand-alone design or attach a carport to your home. We also provide clients with closed and open-ended carports, and we can add additional storage. When investing in this project, you can decide between the following materials:
Steel Frame – Steel frame carports give you a heavy-duty, very durable structure.
Wood Frame – You can't go wrong with the rustic, natural look of a traditional wood frame carport.
Aluminum – This material lets your carport stand up against the elements and resist rust at a lower cost.
Polycarbonate – We use this unique, nearly unbreakable material because it is exceptionally lightweight and resists splitting and cracking.
Things to Consider When Choosing a Carport
You can build a carport in various shapes, sizes, and materials, and it can be more affordable than adding a full garage. The carport type you need depends on many factors. You must consider your amount of space, budget, and vehicle type, and size. We have outlined the following tips to help you decide which type of carport you need:
Function
The first step is determining your carport's function. Some clients only need to store small sedans, while others have larger vehicles. You might have a boat or RV to park, which requires additional space.
Size
Your carport's size depends on how many vehicles you have and their sizes. A single carport is typically 10 feet by 20 feet and double carports are 20 feet by 20 feet, or larger.
Material
Your choice of material depends on factors like aesthetics and your structural needs. Wood, aluminum, and steel carports are the strongest and last the longest.
Attachment
We can attach a carport to your house or garage, or you can leave it freestanding.
Benefits of Building a Metal Carport
A metal carport is an excellent choice to protect your car. Your car gets durable shelter from the elements like rain, snow, wind, and sunlight without breaking the bank. Metal carports are strong enough to protect your vehicle against debris, hail, tree sap, falling tree branches, and other elements. Metal is an inexpensive carport material choice, and it is the most durable. It stands up to the test of time. Southwest Builders' team will discuss your needs and which carport material best fits your home. Contact us today to learn more or schedule an appointment!
Contact Us to Discuss Our Financing Options