Skip to Content
Professional Commercial Remodeling Services in OKC
Reliable Contractors for Commercial Projects
Your business's appearance contributes to the credibility and reputation of your brand. Therefore, a commercial space in need of remodeling is a task that should fall high on the priority list. Southwest Builders is here to help you give your business the facelift it needs to look as good as the services you offer.
As a general commercial remodeling contractor, we are capable of building structures of any size and scope. Whether your commercial property has been struck by an accident and left with damage or is dated and in need of a remodel, Southwest Builders is here to enhance the function and beauty of your business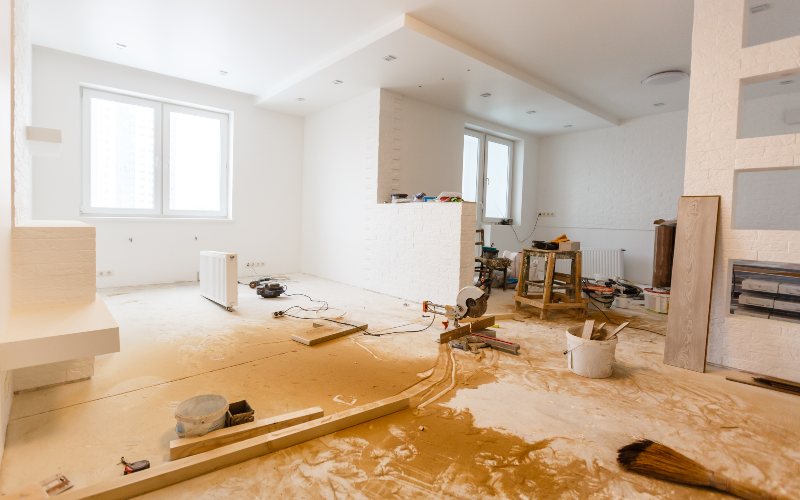 Our Commercial Renovation Services
Southwest Builders has a track record of success and a history of serving various commercial clients throughout the Oklahoma City metropolitan area. Our recent projects include a 20,000-square-foot warehouse facility, a large manufacturing plant, and a new receiving and shipping area for the United States Postal Service.
As a full-line general contractor, we take pride in the part we play in growing the city's economy by contributing to our community's commercial renovation needs. Whether you're looking to add a commercial carport, renovate your retail store, or enhance the appearance of your restaurant, we ensure your renovation process is handled with precision and diligence from inspiration to installation.
Plan Your Construction Project with Professionals
Planning a commercial remodeling project requires an abundance of planning and a comprehensive understanding of all the vital functions that go into renovating a commercial space. You may not even recognize some of the essential needs of your commercial property's build; that's where Southwest Builders comes in.
Our fully licensed and bonded professionals go above and beyond to consult and guide you throughout your remodeling project. We work alongside you to plan every intricate detail, from functional requirements to design features and beyond. With decades of experience, a versatile skillset, and exceptional materials, you can count on us to deliver nothing short of exceptional results.
Trusted Commercial Renovation Contractors
Your commercial property is a vital component of your livelihood. Therefore, it's imperative to work with reputable experts backed by years of experience. At Southwest Builders, you can trust that you are working with the best in the business. Our commercial remodels are designed to enhance your business, making it a safe, secure, and profitable place. We combine the most innovative processes and advanced equipment to provide you with commercial renovations that exceed your expectations.
Quality Commercial Structures Since 1973
Southwest Builders has been serving the Oklahoma City area for over 40 years. As one of the area's leading contractors specializing in residential and commercial remodeling and construction, we have solidified a reputation of excellence attributed to our commitment to unparalleled service and craftsmanship.
We guarantee a pleasant experience from our first encounter to the final walkthrough. We raise the standards on renovation services with honest and reliable service, efficient and long-lasting work, and responsive customer service throughout your time with us.
Take the First Step Toward a Modern Commercial Space
Experience your commercial property's full potential with the help of our expert commercial remodeling services. Backed by over four decades of commercial renovation excellence, Southwest Builders is here to simplify the renovation process and deliver quality results you can be proud of. Get in touch with us today and take the first step towards amplifying the structural integrity and aesthetic value of your commercial space.
Contact Us to Discuss Our Financing Options